About Us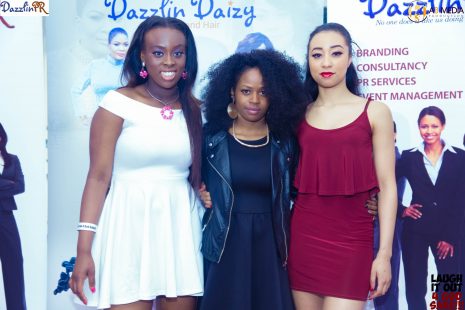 Dazzlin PR is an accomplished firm and agency that specializes in making dreams come true by promoting your businesses, products and events to the world. We are headquartered in South East London, strategically located within a 0.50 hour drive from central London area. This location allows us to tap into any number of available resources to ensure your marketing and PR efforts are a success.
Dazzlin PR will relate your business not only to the public, but also to the media and the world, with our buttoned up business style, big heart and determination, Dazzlin PR drives hard.
Our professionalism, tenacity and unmatched work ethic make us powerful. Our manners, thoroughness and project ownership make us a pleasure to work with. We're brainy and journalistic, with a special niche in photography and video. And our proprietary regional media database is unmatched as a rich resource of current, local media information.
We're ready to roll up our sleeves and implement work at the highest quality level after confirming sound, accomplishable strategies with our clients.
From our beautiful headquarters in southeast of London, we monitor the pulse of the Region while navigating multiple local outreach. A new, satellite office in Nigeria expands our accessibility to Africa.
At Dazzlin PR we are accountable and efficient. We welcome being judged by the company we keep, our many satisfied long time clients. Our numerous public relations awards are also a testament to our talent.
For more info e-mail us at dazzlinpr@gmail.com or call (+44) 07908 101 192