amaSTAR TALENT SHOW 2016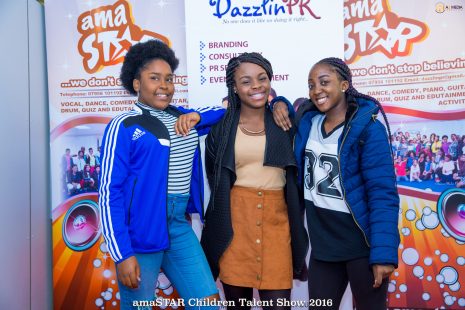 What an amazing day on Thursday, 27th October 2016, we had a great time at amaSTAR Children talent show 2016. Children from age 5 to 14 attended the annual amaSTAR talent show at the LINK, Abbeywood London.
The winner of the 2014 edition, Yeni opened the event with her electrifying dance moves, we had 9 contestants in total and 5 children performed to entertain the crowd
ALL of the children tried their very best and should be very PROUD of themselves. We are certainly proud of you all! Well done!
To celebrate the black history month, we had some teenagers who were doing well in their academic studies to give the children some inspirational speech about perseverance.
Posh Josh from Manchester talked about CULTURE and RESPECT. Bimpe and Honey 11A* and 8A* 3As in 2016 GCSE talked about AIMING HIGH in their studies to achieve high goals!
Every child was a winner and received a little gift. We also had a 1st , 2nd and 3rd prizes for the finalists. The children were greeted with loud cheers and claps from the crowd that turned up to support the event. Yet again another fantastic #DazzlinPR events!
The show came to an end with all the mummies showing the children how to shake-a-leg. It was BRILLIANT!
THANK YOU TO ALL OUR SPONSORS, SUPPORTERS THE JUDGES, THE CONTESTANTS AND THEIR PARENTS, DAZZLIN PR TEAM AND TO ALL OF YOU THAT CAME TO CHEERS OUR FUTURE STARS!
FOR MORE INFORMATION AND SPONSORSHIP, CALL 07958 101 192